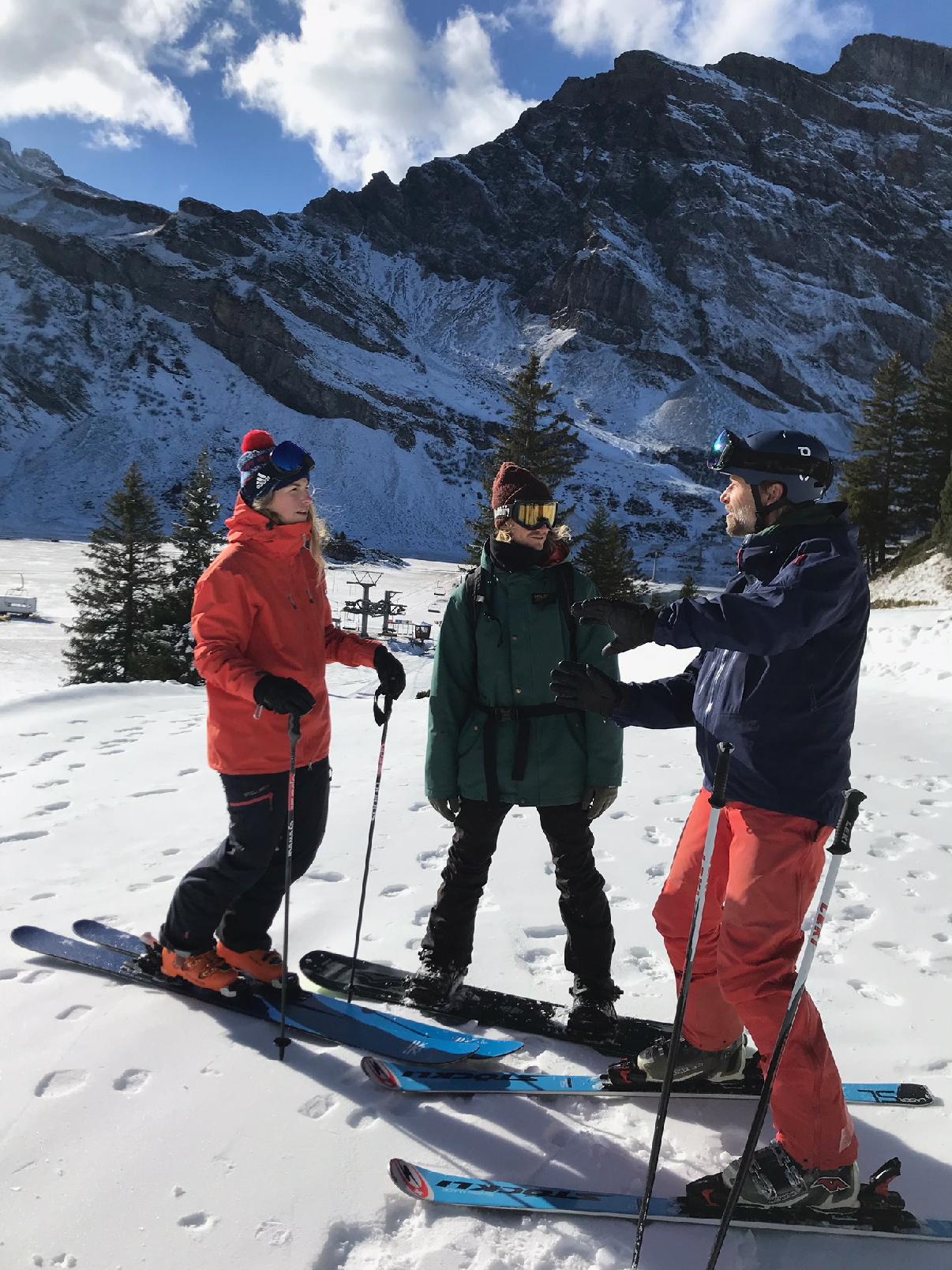 Our concept
Mount to Lead helps you explore high mountains and combine it with leadership- and group training by offering a dynamic set-up of courses, pre-arranged or exclusively created for your needs. Mount to Lead offers a large choice of unique mountain experiences combined with a variety of activities to achieve the desired development and training, on individual and group level. The activities that are mainly offered are skiing, hiking and mountain biking, depending on season. Through us and thanks to all of our selected partners, you can easily choose and safely practice your favorite mountain activity while exercising on leadership skills and/or personal development. You may choose to join an open course with other participants, or go together with your team or management group. We offer customized courses created for the needs of your group, and open courses for individuals interested in personal development or leadership training.
With Mount to Lead, we want to give you an easy access to a remarkable learning experience on the mountain. Our experiences are based on the assurance that our customers receive the highest quality. Care is dedicated to each unique goal and needs from start to finish. We are very proud to handle our customers with the best training activities, all of which are specifically selected to facilitate their task at the highest level. From customer experience, food and accommodations to guiding competence and education - we focus on making sure that we go beyond your expectations.

Our belief is that no matter who you are or what your skill level is - you will be able to not only connect to the mountains and the snow and the sunshine, but also the people you share it with.
Nordic Culture and Values
Sweden is a small Nordic country boosting among the highest number of globally successful companies and sports achievements per capita in the world. This is due to culture and values in Swedish organizations. The Swedish leadership style and way of running businesses builds on trust, teamwork and empowerment. It produces non-bureaucratic alignment and flexible fast organizations that fit well with the demands of business and society of the future. Over the coming years it will probably be copied and benchmarked in the same way as American and Chinese companies try to learn quality from the Japanese, or as European businesses try to master cost control by studying U.S. experiences.